This is an advanced course, meaning that a deeper knowledge is aimed at, within a specific research method. The course follows the general syllabus for the mandatory course Research methods, advanced, in the subject area production system at School of Engineering, Jönköping University. The course is of course also open for doctoral students from other subject areas.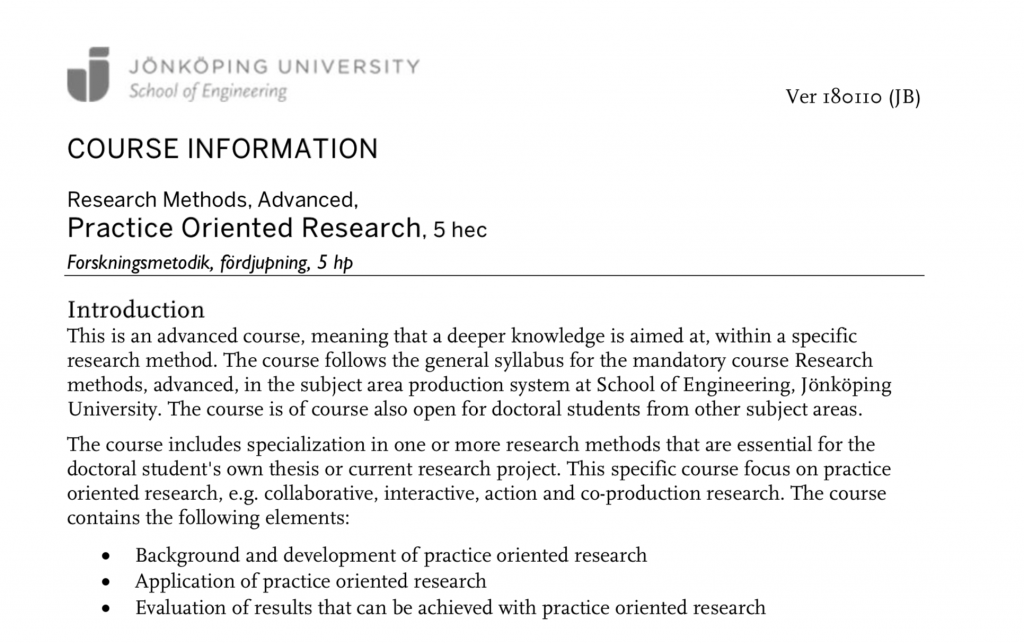 The course includes specialization in one or more research methods that are essential for the doctoral student's own thesis or current research project. This specific course focus on practice oriented research, e.g. collaborative, interactive, action and co-production research. The course contains the following elements:
Background and development of practice oriented research
Application of practice oriented research
Evaluation of results that can be achieved with practice oriented research
Course syllabus
More info on our PhD courses at our education page.