On November 30, a PDA workshop was arranged at Design Sciences, LTH, together with national cluster for product modelling; SIG-PM. Focus was set on shaping product development research in Sweden for the next 20 years to come, i.e. to create a vision for 2038 and ways to get there.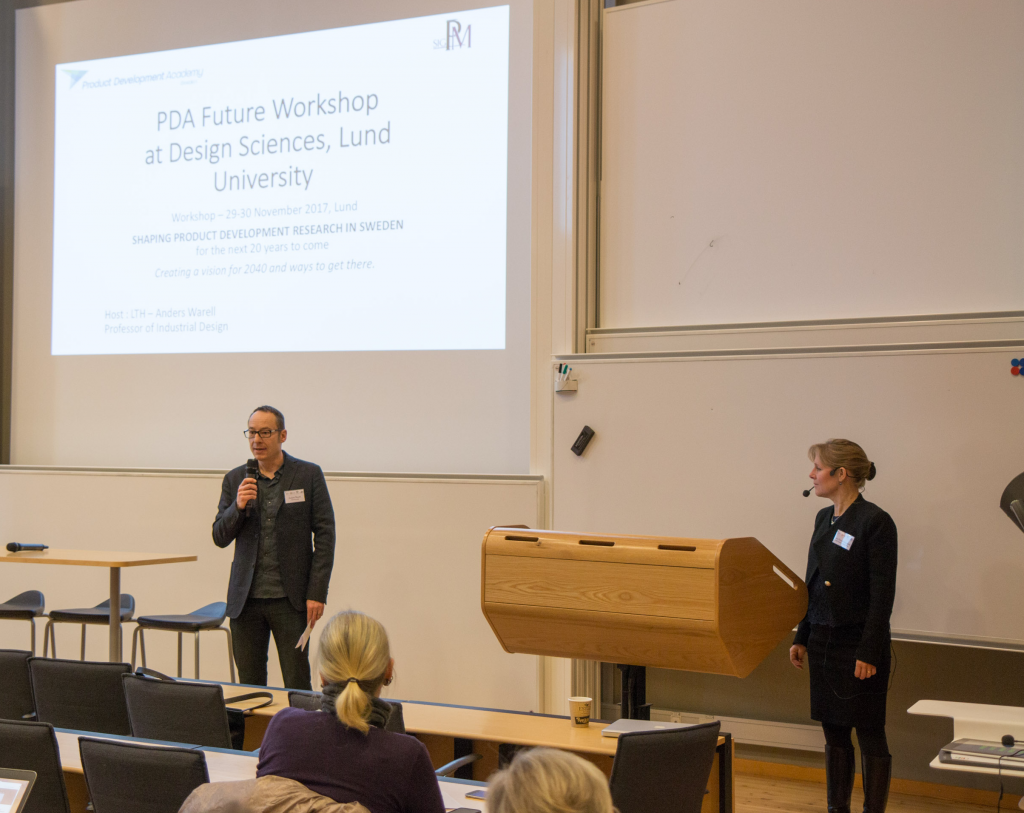 Some 50 persons participated contributed with insightful input for the vision. A number of interesting talks and a panel discussion was also part of the workshop. At the same time this formed the input for industrial group branch of SIG-PM organisation.
Figure 1, illustrates an engaged group at the workshop.