The Product Development Academy builds upon initiatives taken more than 20 years ago in the product development area, which resulted in research programs such as ENDREA, ProViking and several other adjacent research initiatives, financed by Swedish research agencies such as Foundation for Strategic Research and VINNOVA. These programs have created strong academic-industry networks that constitutes the platform for future important development of this area in Sweden, with Nordic and international collaborations.
During two days at Linköping University the PDA met and ran inspirational sessions by keynote speakers and future oriented workshop sessions to shape the PDA.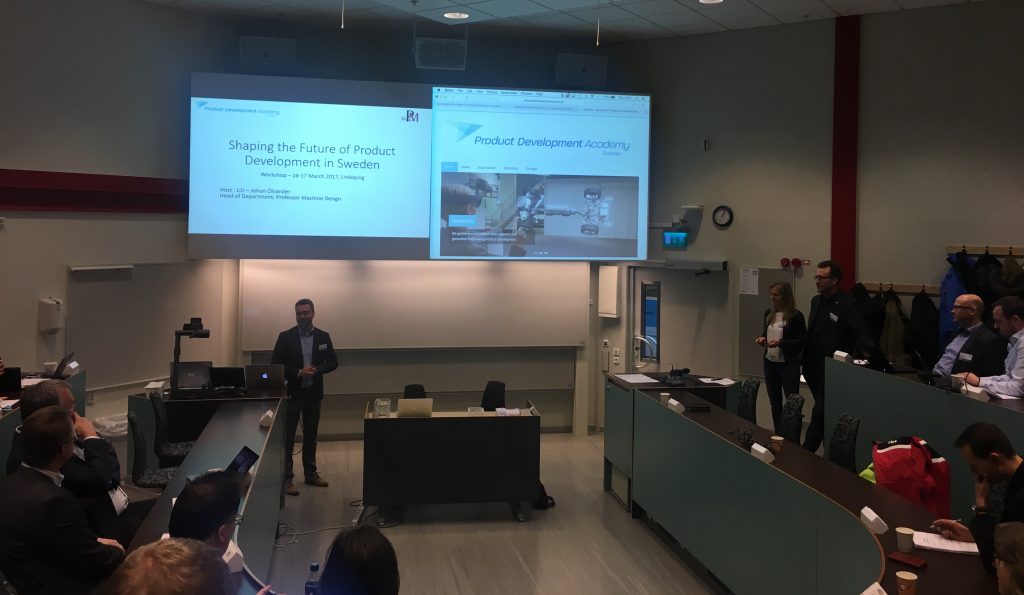 The founding group opened the event and then left the word to Professor Margareta Norell Bergendahl (KTH) who was one of the persons behind the ENDREA programme. She gave the story of the research programme together with reflections.
Gunnar Holmberg of SAAB gave the perspective on  Future Challenges in Engineering Product Development
Mikael Törmänen (Volvo Cars), Timo Kero (Volvo Group) and Ulf Högman (GKN Aerospace Engine Systems) drilled deeper into product development challenges worthy of approaching.
Lars Hultman (CEO of Foundation for Strategic Research) then gave the view from a funding organisation on what they look for in a research programme.
Break-out sessions and presentations followed on the topic of Product Development in the year of 2040, and the challenges and opportunities within this scope guided the two day work sessions.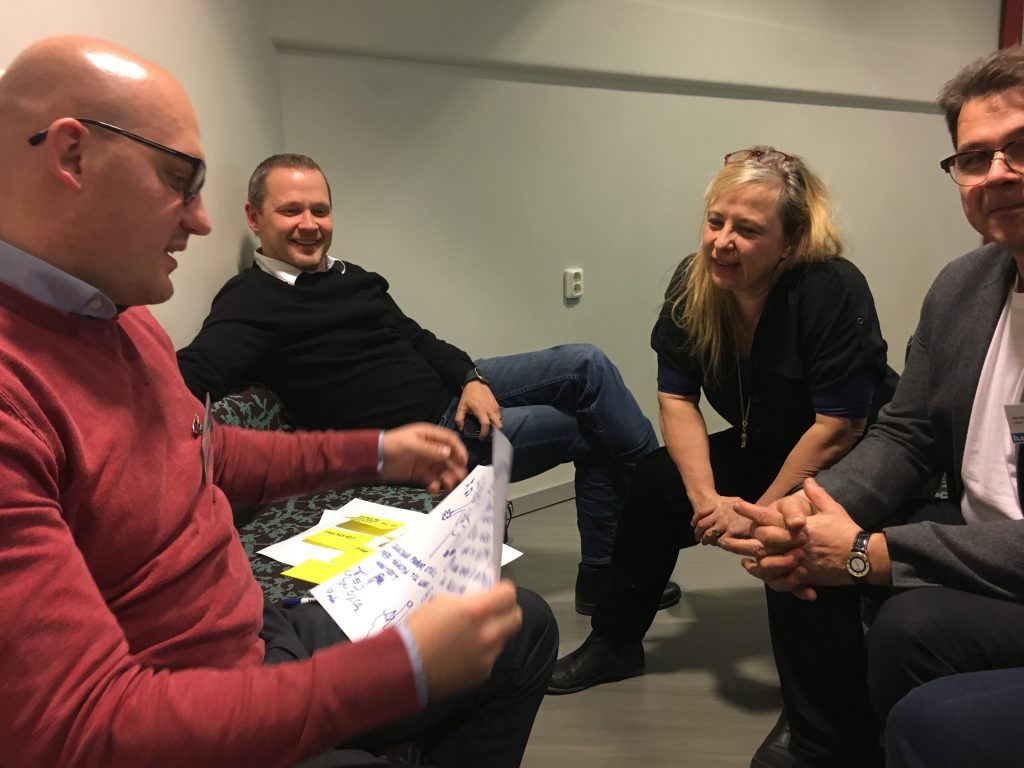 A visit to Swedish Air Force Museum with a joint dinner was a highlight, and so was the Billy Fredriksson dinner speech on his life-long journey towards digital model driven development.
The output will now be digested and turned into version 1.0 of a strategic plan for PDA and the product development field in Sweden.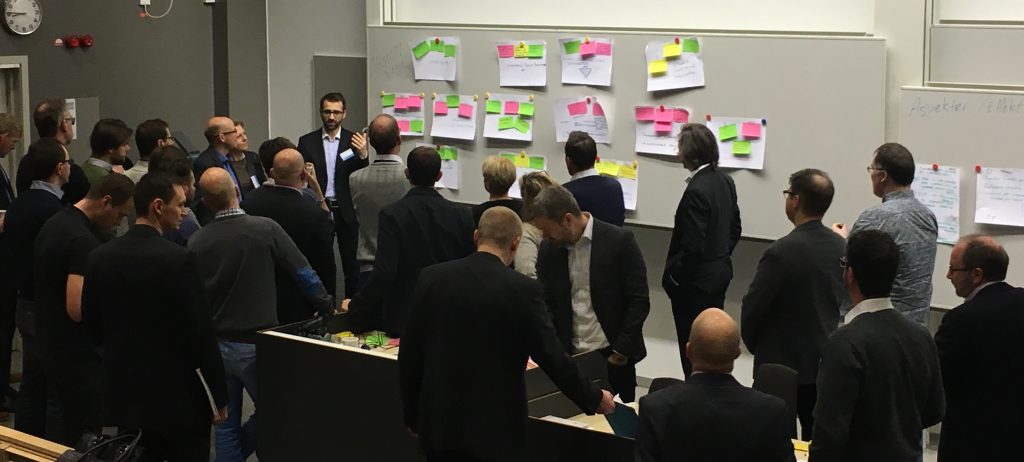 Linköping University posted a re-cap (in Swedish) of the meeting: "Akademi sätter fokus på Produktutveckling".
The event was supported by Foundation for Strategic Research, and SIG PM, the Swedish Special Interest Group in Product Modelling.