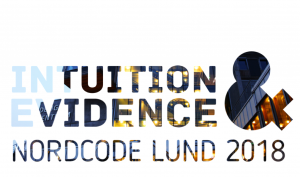 In collaboration with the Swedish Product Development Academy, Nordcode (the Nordic Network for Communicative Product Design) invites to the 17th Nordcode Seminar to be held 7-9 November, 2018, at the Department of Design Scences, Lund University.
In addition to the traditional Nordcode themes within communicative design, including design aesthetics, product semiotics, experience and pleasure, product brand identity, design research methodology and culture, we welcome contributions on the topic "Intuition and Evidence in Design".
For further information and registration, see the Nordcode Network site and the 17th Nordcode seminar webpage.