November 14, the first Product Development Academy day was held at Chalmers Virtual Development Laboratory.
The day gathered some 30 representatives from industry and academia interested in the future of product development.
On the agenda was the following talks:
Welcome and Introduction Product Development Academy Day, Ola Isaksson
Introduction to the day and introducing the Product Development Academy
SIG PM – Special Interest Group for Product Modelling, Tobias Larsson
Digitalization, Disruptive Technologies in Product Innovation Development, Tobias Larsson
10 Technologies and their potential impact
Challenges for Product Developing Companies, Ola Isaksson
10 challenges driving Change
Sustainability in Product Development, Sophie Hallstedt
Product Development for a sustainable world
Product Development 4.0, Christoffer Levandowski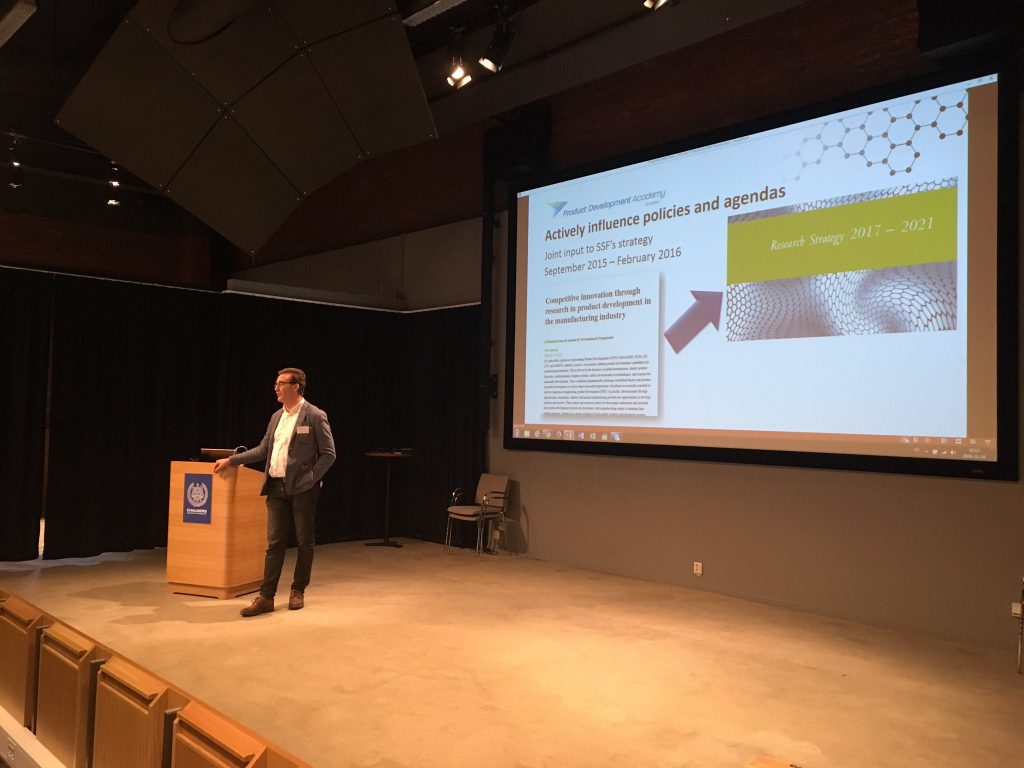 After these talks followed a workshop session where the participants were to identify key areas of interest for next generation engineering product development, specifically looking into the PDA key areas:
Engineering design of concepts, systems and product architecture
Design automation and digital engineering
Design for safe and sustainable life cycle behavior
Engineering innovation and management
After the workshop followed a summary of the work and then the day was closed.
The event was supported by SIG PM, the Swedish Special Interest Group in Product Modelling.